Fall Fishing at Great Escapes RV Resorts Chesnut Bay
Fall is a special time at Weiss Lake, especially for those who love fall fishing. The cooler weather and vibrant foliage set the stage for some of the best fishing conditions of the year. If you're looking to make the most of this season, Great Escapes RV Resorts Chesnut Bay has everything you need. In this blog post, we'll explore why fall is such a great time for fishing here and how our resort can enhance your experience.
Why Fall is the Perfect Season for Fishing
If you've ever wondered why fall fishing is often considered the angler's dream season, here are some compelling reasons:
Fish Behavior: As water temperatures drop, fish become more active, increasing your chances of a successful catch.
Water Clarity: Fall often brings clearer water, making it easier to locate and catch fish.
Reduced Boat Traffic: With fewer people on the water, you'll enjoy a more peaceful and undisturbed fishing environment.
Weather Comfort: The cooler temperatures make for a more comfortable day out on the water.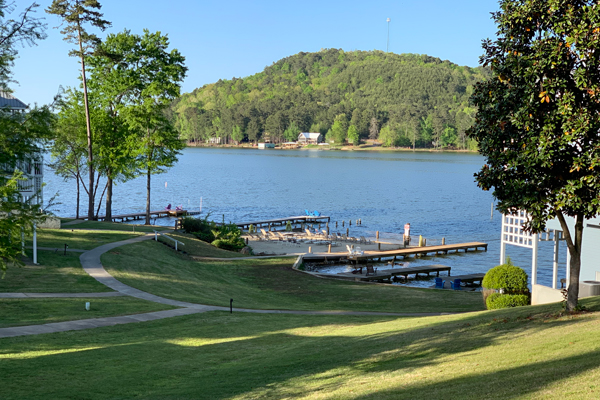 The Allure of Weiss Lake for Fishermen
Weiss Lake offers a diverse range of fishing environments that cater to anglers of all levels. From shallow flats perfect for casual casting to deep channels where seasoned fishermen can seek out larger catches, Weiss Lake has something for everyone. And when it comes to fall fishing, these spots are teeming with crappie and bass.
Amenities for the Ultimate Fall Fishing Experience
At Great Escapes RV Resorts Chesnut Bay, we offer amenities that complement the natural fishing advantages of Weiss Lake:
Stainless Steel Fish Cleaning Facilities: A convenient place to prepare your day's catch.
Private Access Ramp: Easy and quick lake access.
Community Docks: Secure and accessible docking for your boat.
Accommodation Options
Choose from a range of accommodations to suit your needs for your fall fishing trip:
RV Sites: Perfect for both short-term and long-term stays over the winter.
Cottages: A quaint and cozy lodging option.
Vacation Lake Homes: For those seeking more space and luxury.
How to Get Started
Booking your ultimate fall fishing adventure is easy. Reserve online or call us to snag a spot today.
Weiss Lake shines as an angler's paradise, especially in the fall. With its diverse fishing environments and our resort's specialized amenities, Great Escapes RV Resorts Chesnut Bay is the perfect setting for your fall fishing trip.
Don't Miss Out on the Best Season for Fishing At Weiss Lake
Book Your Stay at Great Escapes RV Resorts Chesnut Bay Today