Your Guide to Making the Most of Pirates Bay Waterpark
Ready for a day filled with laughter, excitement, and splashes? Pirates Bay Waterpark is the ultimate destination for families seeking fun and adventure. With a variety of water slides, pools, and even a mini golf course, there's something for everyone. 
However, to really make the most of your day at the waterpark, some preparation is in order. Here are our top tips for ensuring a smooth, enjoyable, and unforgettable experience at Pirates Bay Waterpark!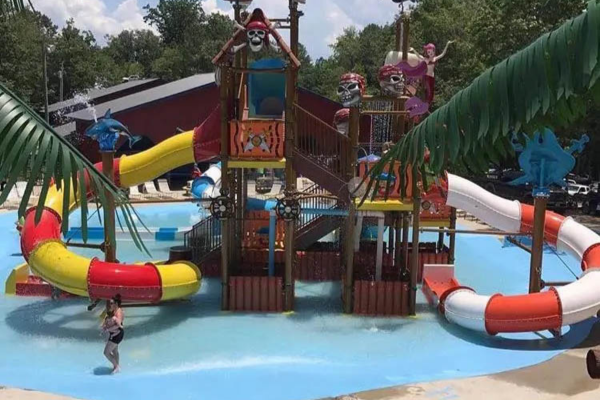 Top Tips for Making the Most of Your Day at Pirates Bay Waterpark
Packing for the Day
Swim Essentials: Make sure everyone in the family has appropriate swimwear. Quick-drying clothes can also be beneficial for after the water activities.
Sun Protection: Protect your skin with sunscreen, hats, and sunglasses. Remember, even on overcast days, UV rays can still cause sunburn.
Towels and Extra Clothes: Pack plenty of towels for drying off after water fun and an extra set of clothes for everyone.
Waterproof Bag: To protect your belongings from getting wet, bring along a waterproof bag or pouch.
Planning Your Day
Arrive Early: Get to the park as soon as it opens. Not only will this help you avoid crowds, but you'll also have the first pick of loungers and tables.
Take Breaks: Water parks are fun, but they can also be tiring. Plan for breaks throughout the day to rest, hydrate, and reapply sunscreen.
Stay Nourished: Pirates Bay Waterpark offers various food and drink options at Ship Wreck Concessions, including hamburgers, hotdogs, pizza, soda, and loads more.
Celebrate Special Occasions: If you're celebrating a birthday or special occasion, Pirates Bay has you covered. Rent a party room or opt for our after-hours private evening party! There's a package for everyone to enjoy!
Maximizing the Fun
Try Everything: From the tube and body slides to the land activities, try to experience as much of the park as possible.
Mix it Up: Alternate between high-thrill slides and relaxing pools to balance excitement and relaxation.
Capture Memories: Don't forget to take pictures! But remember safety first – use a waterproof camera or phone case.
Extend the Fun at Chesnut Bay Resort or Great Escapes RV Resort Chesnut Bay
One of the best things about Pirates Bay Waterpark is its proximity to Chesnut Bay Resort or Great Escapes RV Resorts Chesnut Bay. By staying at these resorts, you can enjoy the Pirates Bay Waterpark over several days, giving you ample time to experience all the attractions without feeling rushed. Plus, after a day of water fun, you can relax and enjoy all the amenities that Chesnut Bay Resort and Great Escapes RV Resorts Chesnut Bay offer, from private beach access to fun-filled family activities.
Explore the RV Sites & Cottages of Great Escapes RV Resorts Chesnut Bay!
Explore the Lake Home Rentals of Chesnut Bay Resort!